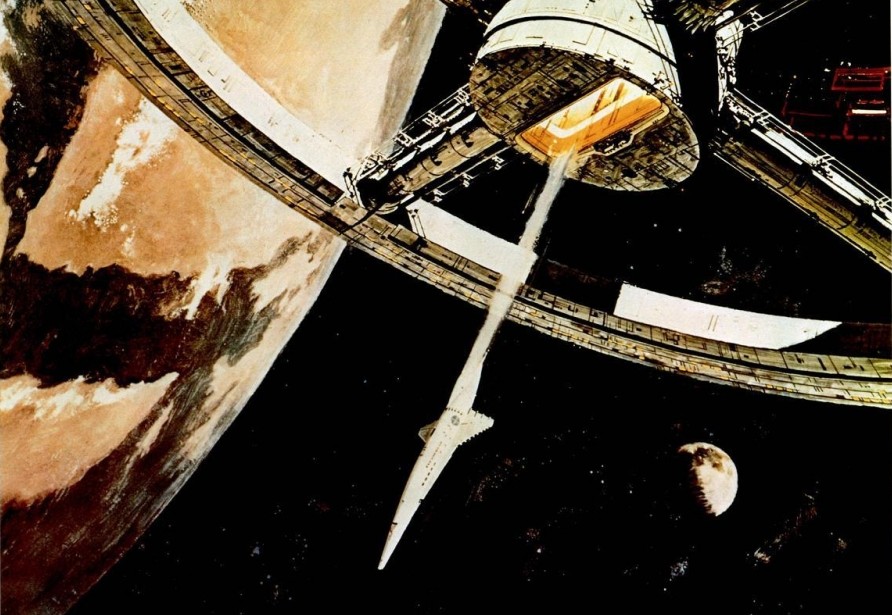 It's hard to believe it's been almost 50 years since Stanley Kubrick's ground-breaking science fiction movie, 2001: A Space Odyssey, hit the big screen, and while the future didn't quite pan out the way the movie predicted, it is still seen as a benchmark for space-related movies in terms of scientific accuracy.
Indeed, his dedication to scientific accuracy was such that he had planned to include a prologue with clips of several prominent scientists discussing evolution, space travel, and the possibility of alien life:
The creator of the Jodrell Bank Observatory, Bernard Lovell, influenced the director Stanley Kubrick's conception of the film. Kubrick wanted the movie grounded in fact and originally planned for it to have a prologue in which Lovell and 20 other scientists would discuss their thoughts about aliens, evolution and space travel. But 2001: A Space Odyssey turned out to be an unusually long film, even without the prologue, and so the 1966 footage was never used and is now lost.
Fortunately, even though the footage has been lost, the transcript is still available in published form, though it is currently out of print.